SUMMER SPECIAL TOPIC - Visualizing the Virus
Author: Vera Chiquet
Published: 2021-07-10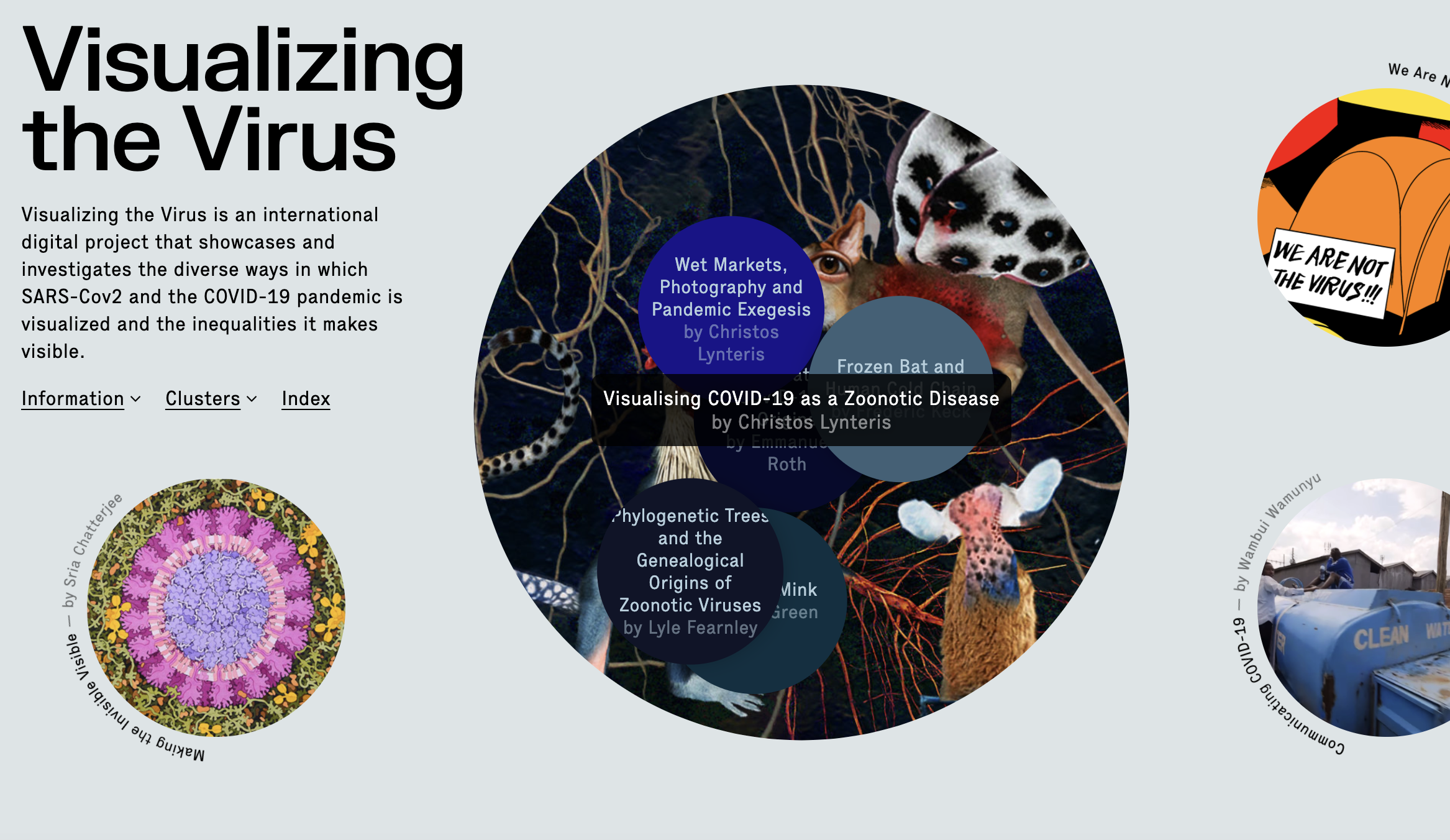 For the summer vacations I would like to present a special project - this project does not originate from our kick-off event in Rome - but belongs to the kick-off of the new DH-Power in Switzerland.
This is the first project co-financed by DARIAH-EU in the new era of Switzerland joining DARIAH-EU as an observer member.
Participate and spread the word - let not only the virus do something with us - let's do something with it - at least visually.
Visualizing the Virus is an interdisciplinary digital project through which one can visualize and understand the Coronavirus pandemic from a variety of perspectives. It aims to center the inequalities the pandemic makes visible. Gaps between the humanities, social sciences and natural sciences are hard to bridge. This means that pandemics are often studied without considering their many interconnected histories. Visualizing the Virus connects insights from different disciplines to create a collective digital space for exactly such a convergence.